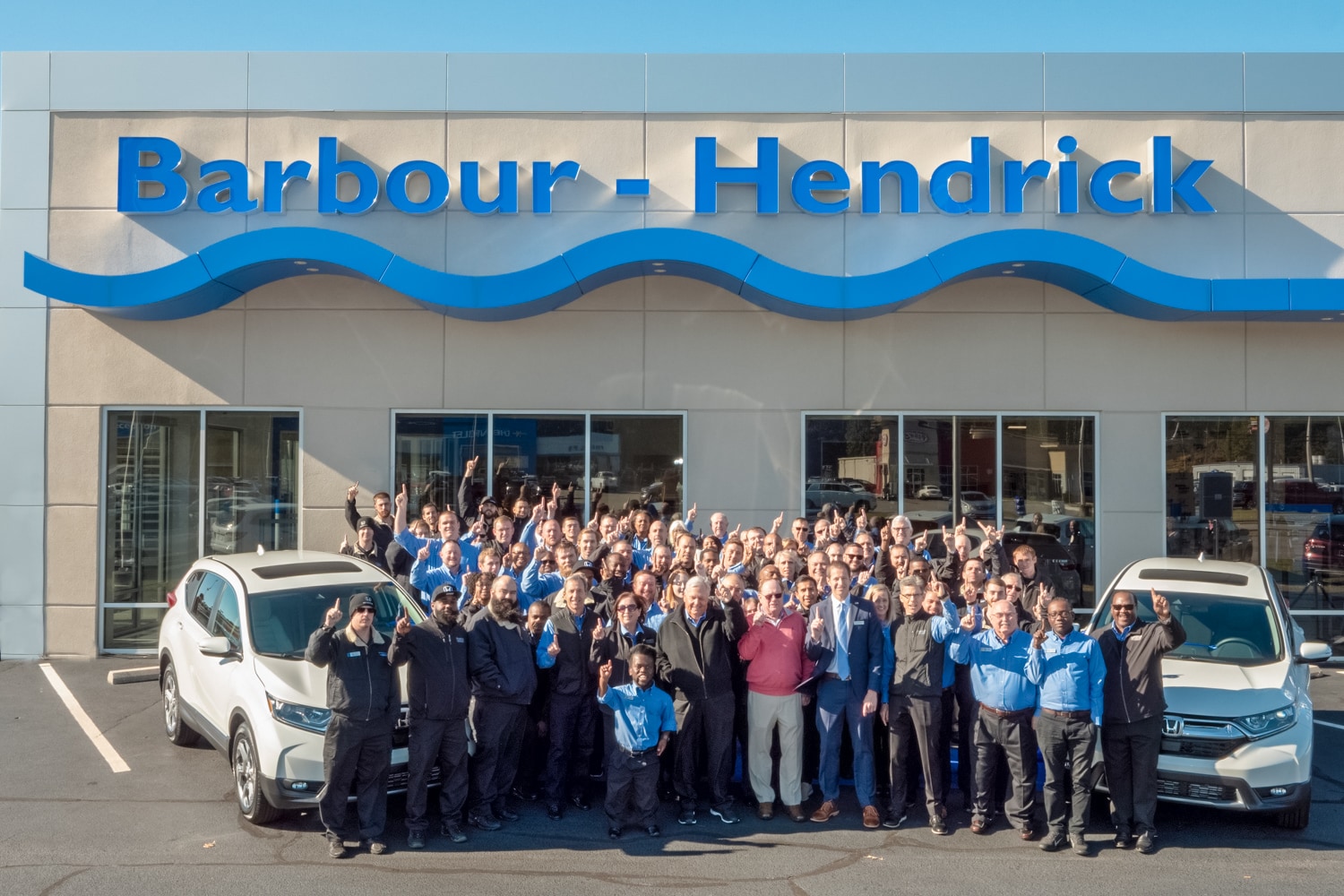 Why Buy From Our Greenville Honda Dealership?
Barbour Hendrick Honda of Greenville offers a great selection of new Hondas, certified pre-owned Hondas and pre-owned inventory that includes all makes and models! Our goal at Barbour Hendrick Honda is to provide a seamless, transparent experience and we offer factory equipped pricing on all new Hondas. Factory equipped pricing ensures that you will receive the most effortless and haggle free transaction in Eastern NC!
In the market for a pre-owned vehicle?  Be sure to check out our large selection of pre-loved vehicles here.  As a part of the Hendrick Family of Dealerships, Barbour Hendrick Honda has the ability to transport vehicles from any of our sister stores.  Moving vehicles among our network allows us to ensure complete satisfaction with our vehicles - an amenity that no other automotive dealership organization in the area can offer.  Additionally, here at Barbour Hendrick Honda we prefer to use an attractive and aggressive pricing strategy for all pre-owned vehicles.  This strategy is known as "market-based pricing".  Market-based pricing is a method in which a specific market area is used for comparison on vehicle prices of similar makes and models. We then choose to price our pre-owned vehicles so they are priced to be the lowest in our region.
Additionally, Barbour Hendrick Honda offers a multitude of attractive financing programs for your new or pre-owned vehicle.  Click here to start the pre-approval process.  Starting your buying process online will save you time when you arrive at the dealership. Barbour Hendrick Honda is conveniently located at 3300 S Memorial Drive in Greenville, NC 27834. We are open from 8:30 am to 8:00 pm Monday through Friday and 9:00 am to 6:00 pm on Saturday. We look forward to serving you and all your vehicle needs.