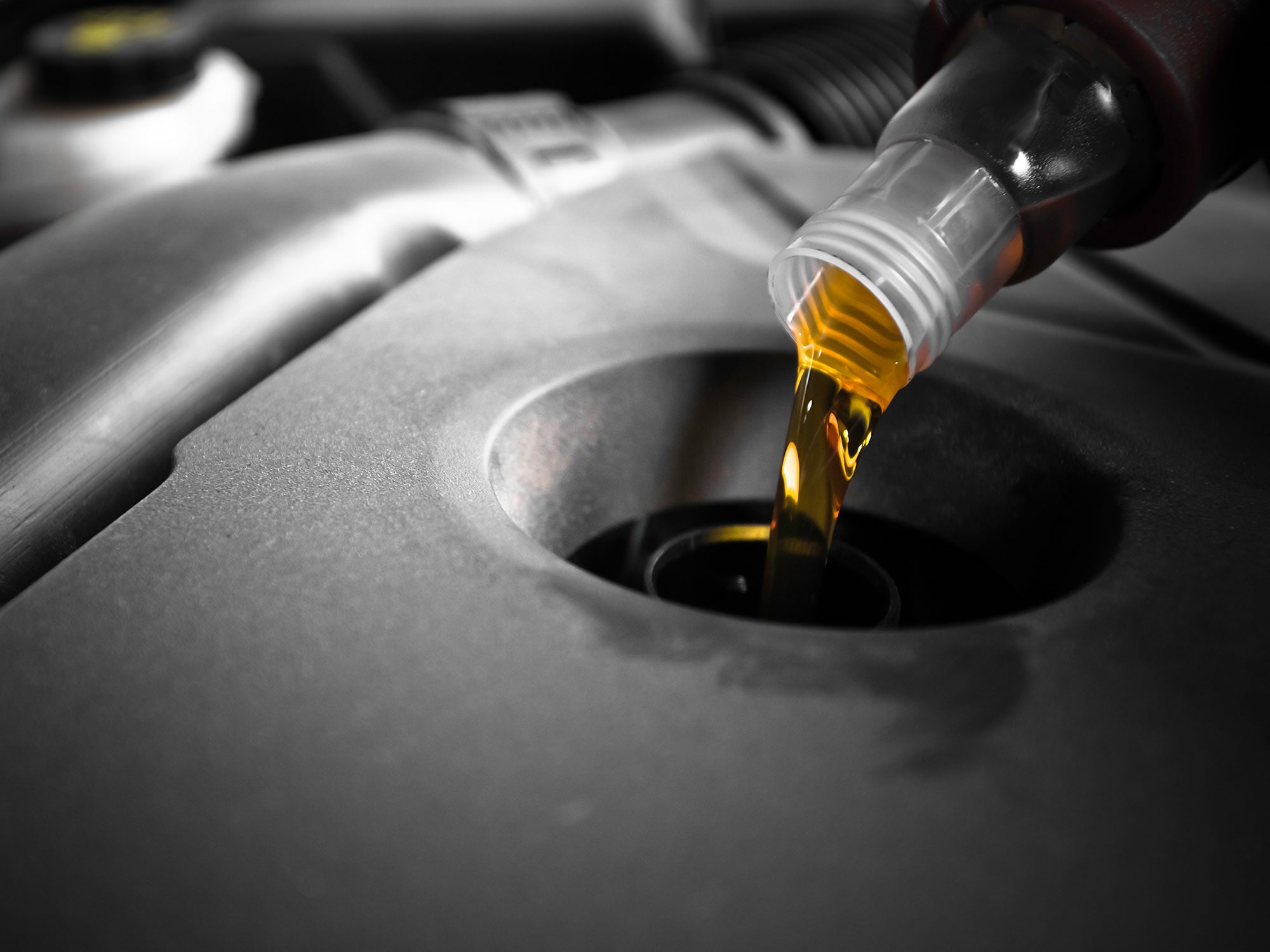 Honda Oil Changes in
Greenville
Getting your oil changed at regularly scheduled intervals is a great way to maximize the life of your car and get the most value out of your investment. At Barbour Hendrick Honda Greenville, we use Genuine Honda Motor oil that is specifically formulated for Honda vehicles. This helps extend the intervals between oil changes and saves you money. Most Hondas on the road today are equipped to automatically alert you when it's time to bring your vehicle in for an oil change. It's important not to delay this vital service when your car is due for an oil change.
Our service center at Barbour Hendrick Honda offers monthly online service specials that can save you significant money when you bring your vehicle in for maintenance. If you plan on driving your vehicle for many years, it may be worth your time to explore our Hendrick Auto Guard oil change program. This is a car care program that can save you more money in the long term on oil changes. Learn more about this Service program only available at Hendrick Automotive group dealerships. If your car is telling you it's time for an oil change or any other maintenance, feel free to use our convenient online service scheduling feature to book an appointment.
The Importance of Regular Oil Changes
Your engine oil serves a variety of purposes in the operation of your car, truck, van or SUV. A vehicle's engine has a multitude of individual parts that work as a whole to provide power when you step on the gas pedal. Your oil keeps all these parts lubricated and operating smoothly. It also acts as a cooling agent for your vehicle's engine. One of the biggest tasks that your engine oil performs is as a cleaner. Engines create deposits through normal everyday operation. Your oil essentially absorbs these deposits making sure that there isn't significant build up over time. At a certain point, oil reaches a maximum saturation point where it can't absorb any more deposits from your vehicle's engine. This is the point at which an oil change is needed to ensure that your car will continue operate efficiently and safely.
Schedule Service at
Barbour Hendrick Honda Greenville
If you are in need of an oil change, tire rotation or any other maintenance, you can trust the certified Honda mechanics at Barbour Hendrick Honda Greenville. We've been providing top quality auto maintenance for the New Bern, Rocky Mount and Wilson areas for years. Our service facility is state of the art and we have the latest in cutting-edge diagnostic equipment to identify any issues with your vehicle quickly. To Schedule your Service appointment, give us a call us at (855) 587-6419 or use our online Service Schedule tool. Our service center is located at 3300 S Memorial Dr Greenville, NC 27834.